Documents, documents and more documents. Yes that's right you will need to provide your Dominion Lending Centres mortgage broker with as many documents that we request upfront as possible. Why? Because the more supporting documentation you have available will help us as brokers to find you your best mortgage options. If you don't have everything on hand e-mail a PDF of what you have and start digging up the rest as soon as possible.
Why so many documents you ask? While the lending market isn't what it used to be, it is now much more strict and complex then a few years ago. Lenders are asking for WAY more documentation before they will lend you money. Yes, there have been instances of mortgage fraud that likely led to more scrutinized lending and Government regulations that lenders have to abide by are always changing. Mortgage lenders need to protect their investors and help ensure our Canadian housing market remains strong.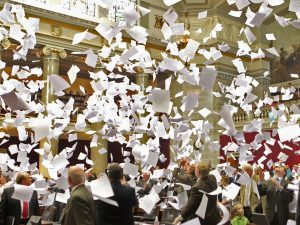 It may seem like a pain but ask yourself this if you had a large amount of money would you lend it out to somebody without proof they have income stability and/or the means to pay it back? Pretty sure your answer is no (at least mine is).
Below is a list of typical documents lender and mortgage insurers request. If you would like a tailored list please contact your DLC Mortgage Professional to discuss your application.
Income – lenders are looking for proof of income stability.
Self-employed Income
* 2 years of Income Tax Returns, Business Financials, CRA Notice of Assessments. Often it's best to have your accountant e-mail them to us so no pages are missing.
Rental income
* Lease agreements
* T1-General tax returns with the Statement of Real Estate Activities. If you don't claim your rental income let us know as this may affect how your mortgage is approved.
* Proof of the rental income being deposit on a regular basis into your bank account.
Guaranteed Employment Income
* A couple of recent pay stubs
* A job letter confirming your position, guaranteed pay and hours, if you are seasonal, contract or any specific information that relates to your income stability. Lenders will call your employer to verify the letter and ask for more information as possible. (Sample Job Letter)
* 2 Years of CRA Notice of Assessments
* 2 Years T1-Generals
Commission, Overtime, Seasonal, Contact or Bonus Income.
* A couple of recent pay stubs
* Job letter
* 2 years of T1-General Income tax returns
* 2 years of CRA Notice of Assessments
Liabilities – We will see most of your consumer credit accounts on your credit report however we may require some additional paperwork
* Current mortgage statements
* Property tax statements and proof of payment
* Child Support Payments proof via court orders and bank statements
* Alimony via Separation Agreements
* Proof your income tax has been paid. This is the most important item to pay because the Government has more power than the lenders. If you are wanting to refinance your mortgage to pay CRA contact us to discuss your options.
* Proof debts have been paid. If a zero balance is require you must show the account at a zero balance or the current balance and the proof of payment
Down Payment & Closing Costs
* The last 90 days of savings history. Any larger deposits have to be sourced.
* Gift Letter (some lenders have prescribed forms)
* Statement showing gift deposited into your account
* Property sale contracts and mortgage statements
About Documentation from Financial Institute
* Must have account ownership proof. For example e-statements are the best as they typically have your name, account number and the providers details already on the statement
* Screenshots work if the providers logo/name are clearly shown on them as well as the account holders name. If the account number only shows then you will have to provide an additional document from the provider with both your account number and name.
* If you are having your account history printed at a Teller please have the Teller stamp the paperwork
Documentation varies by applicant and lender. Be prepared by contacting your mortgage professional today for your tailored documents list.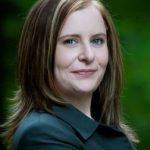 KATHLEEN DEDILUKE
Dominion Lending Centres – Accredited Mortgage Professional
Kathleen is part of DLC Integrity Mortgage BC based in Nanaimo, BC.